Retired Activities Office
Welcome Navy Region Northwest Retirees
Welcome to the Virtual Military Retiree Seminar. We have assembled a collection of videos from Rear Adm. Collins and others with resource updates that we believe will help keep you well informed for the coming year.
Please reach out to our Retired Activities Office at 866-854-0638 if you have any questions about the material on this page.
Rear Adm. Brad Collins | Commanding Officer of Navy Region Northwest

To start, Commander, Navy Region Northwest Rear Adm. Collins sends his greetings and thanks in honor of Veteran's Day.
Wishing you well on Veteran's Day
Recognizing life-long service
Highlighting your impact
Rick Larsen | US Representative, Washington State 2nd Congressional District
A message from Rep. Larsen, a senior member of the House Armed Services Committee.
Sailor shoutout
Veteran's Day message
Direct support information
Military Officers Association of America
MOAA's financial and benefits experts provide all the details you need to know about what is happening with pay and benefits on Capitol Hill.
FY22 MOAA Priorities
Legislative Goals
New Legislation Being Proposed
TRICARE changes, COLA update and More!
- Lt. Col. Shane Ostrom, USAF (Ret), CFP® Program Director, Financial & Benefits Education/Counseling
- Capt. Paul J. Frost, AFC®, USN (Ret) Program Director, Financial & Benefits Education/ Counseling/ Veterans Services
Washington State Dept. of Veteran's Affairs

Visit the Washington State Department of Veteran's Affairs YouTube page for informational videos.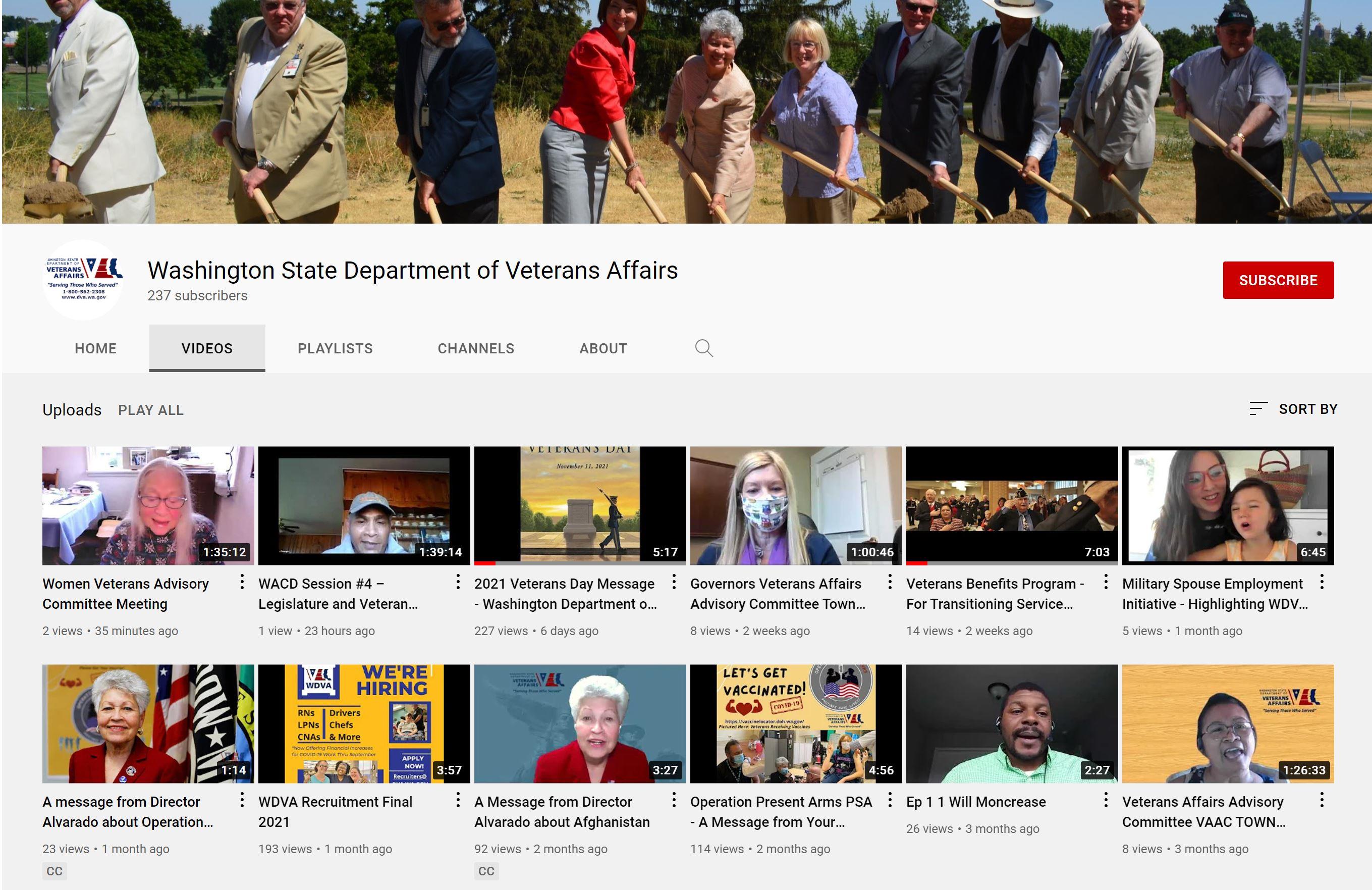 Other Resources
---
---
About Retired Activities Office
The services offered by our Retired Activities Officer (RAO) include assisting veterans and their families in understanding their veterans' benefits, Social Security concerns, Tricare and Dental benefits, exchange privileges, navigating the Defense Finance and Accounting Service (DFAS), identification card questions, and any other concerns they may have related to their retirement. The RAO is a point of contact between these members and military agencies and will also liaise with survivors and family members to make sure they are aware of all entitlements and benefits.
RAO has valuable materials on hand to guide veterans and their family members in establishing a personal folder that will be an excellent guide if an emergency situation is encountered.
RAO Service Appointments: