... Bringing your Brand to the Base!
Navy Region Northwest is home to the U.S. Navy's third-largest fleet concentration area, which means when you advertise with us you have the potential to reach nearly 120,000 Active Duty military, DoD civilian workers, veterans, retirees and family members. As the official outlet for Bringing your Brand to the Base, we get your messages seen and heard across Navy installations unlike any other media channel.
Our program works with Navy Fleet & Family Readiness (FFR) and Moral, Welfare & Recreation (MWR) in conjunction with local and national companies and organizations to ensure our base-eligible patrons are keenly aware of products and services that benefit them most. If you have products or provide services that improve quality of life for our Sailors, Marines and their families, we want to partner with you!
Ready to get started?
360-535-9092
sponsorship.cnrnw.pf@navy.mil
Advertising Assets
Downloadable Sponsorship Brochure
What to Expect by Working With Us
»
100% of all revenue goes to support enhanced programming for our audiences
»
You'll work directly with DoD employees, no third parties
»
An ever-growing advertising program that includes large format print products, search engine optimized web presence, and pervasive digital displays
»
Online metrics for web-based solutions

»
Your logo on promotional materials

»
Recognition and mentions at sponsored events

»
100% of all revenue goes to support enhanced programming for our audiences
---
Where Your Message Can Reach
Everett | Smokey Point | Arlington, WA
Naval Station Everett
The most modern shore installation in the US
Only one of two Navy owned deep-water seaports on the west coast
Employs over 3,500 military and civilian personnel
Oak Harbor, WA
Naval Air Station Whidbey Island
One of the Navy's largest Air Stations, home to 20 home based squadrons
Employs over 9,500 military and civilian personnel and home to over 14,000 family members
Largest employer in Island, San Juan, Skagit and Whatcom counties
50% of wages in Island county was paid by the military
Bremerton | Bangor | Keyport, WA
Naval Base Kitsap
3rd largest Naval installation in US
Employs over 17,000 civilian employees, over 14,000 active duty military and over 13,000 additional support jobs
More than 70 tenant commands
Includes property's at Bangor, Bremerton, Keyport, Manchester and Indian Island
Home to all types of submarine programs and various surface level ships including Nimitz-class aircraft carriers
Browsing from a mobile device? This page best viewed in landscape mode.
---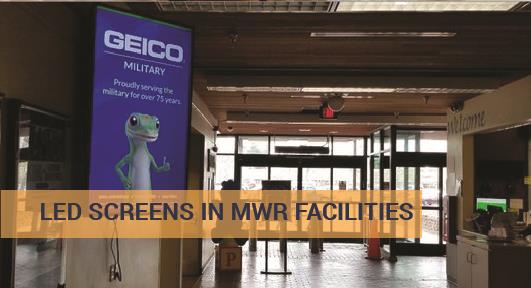 LED Screens in MWR Facilities
Available at all Navy Region Northwest Installations
Reach the military on high-quality LED TVs in high traffic areas!
Located in prominent areas of our fitness centers, recreation centers, LIBERTY centers, conference centers, Fleet and Family Support Centers and MWR operated food & beverage facilities.
Your graphic displays for 15 seconds while rotating with MWR programming during building open hours.
Landscape or Portrait orientation; 1920x1080p or 1080x1920p, respectively.
---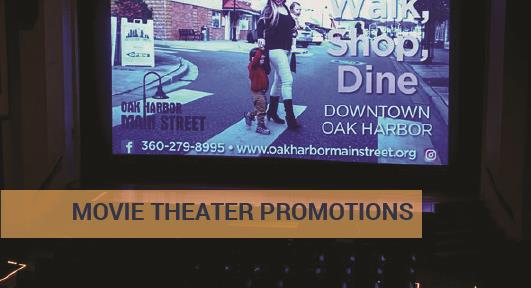 Movie Theater Promotion
Available at NBK-Bangor and NAS Whidbey Island
See your commercial on the Silver Screen before every movie!
Two opportunities available: Have your graphic (static) displayed prior to the movie previews in a 15-second rotation or a 15-30 second commercial – with audio – just before the previews.
1920x1080p for static | 16:9 for video
---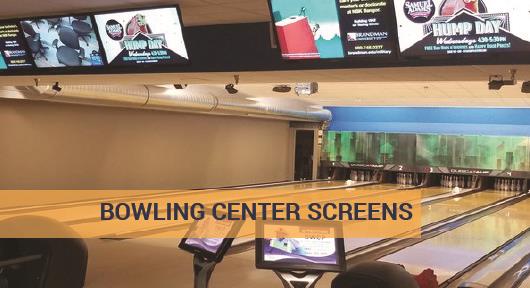 Bowling Centers
Available at NBK & NAS Whidbey Island
Roll with us on the lanes of Freedom!
LCD screen displays above lanes and on the scoring controls scroll through your ads as base patrons relax and have fun.
1920x1080p only
---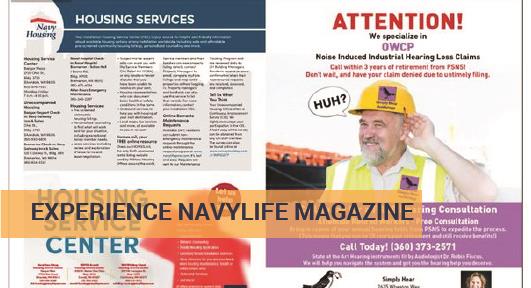 Experience Navylife Magazine
Available at all Navy Region Northwest Installations
Have your ad seen in our quarterly base activities guide!
Quarterly issues are filled with base program information, events for all ages and much more.
Full, half, and quarter-page advertisements available.
Printed and digital copies are distributed throughout each base and Navy Getaways location, navylifepnw.com and our social media feeds.
Printed copies sent directly to base housing residents!
---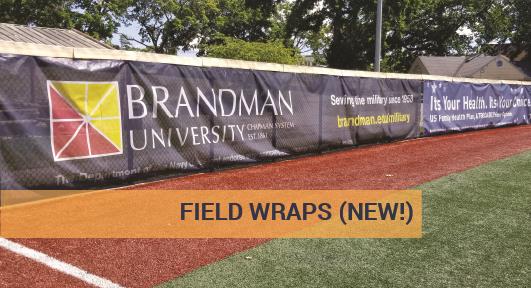 Field Wraps (NEW!)
Available at NBK (Bremerton & Bangor), NS Everett & NAS Whidbey Island
Brand your company with the BIGGEST impression on base!
New large-scale field wraps are available at all Navy Region NW locations. There is no bigger way to show your support for your local service members.
Wraps are located on the fencelines of our softball fields, dugouts, football fields, tennis courts and more.
Sizes range from 5-9ft high by 15-50ft wide
---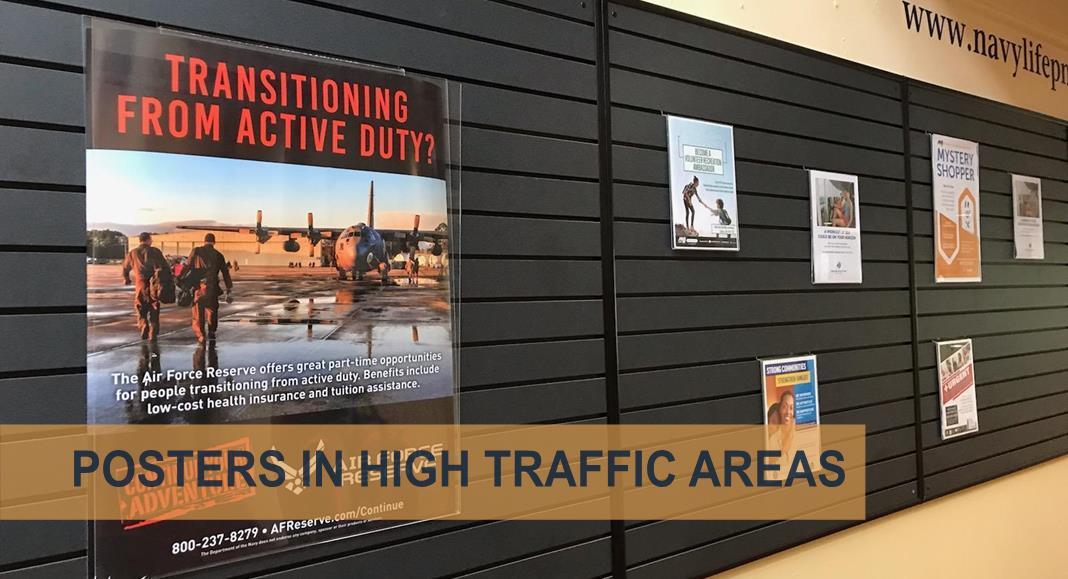 Posters (NEW)
Available at all Navy Region Northwest Installations
Can't miss these posters in some of the highest traffic buildings on the base!
You can't miss this! See your poster up in our fitness centers, rec. centers, Fleet & Family Service Center, Liberty Centers, etc.
Choose from 22x 28in or 40x 60in options, available in professional frames. Ask about adding on a flyer/business card holder next to it.
---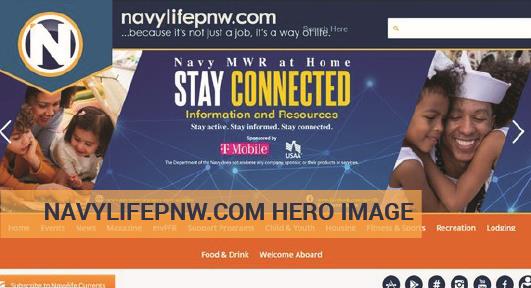 Navylifepnw.com HERO Image (NEW)
Available at all Navy Region Northwest Installations
Catch the eye of our military members through the gateway of our online presence! Analytics data included!
Big and bold graphic located on the main pages of navylifepnw.com.
Updates on total viewership of your image and number of clicks per month.
Flexible customization with the ability to refresh your graphic on a monthly basis.
1400 x 420p
---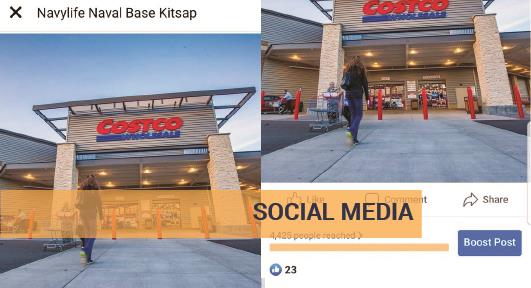 Social Media
Available for all Navy Region Northwest Installation pages
Post your content or sponsor one of our fan engagement contests!
See your interaction with our patrons on our base Facebook pages or on our region Instagram page. In total we have more than 24,000 followers and our social media is a quick way to get your message out.
Create your own post for us to display or Share, or sponsor one of our fan engagement contests like a photo or trivia contest.
---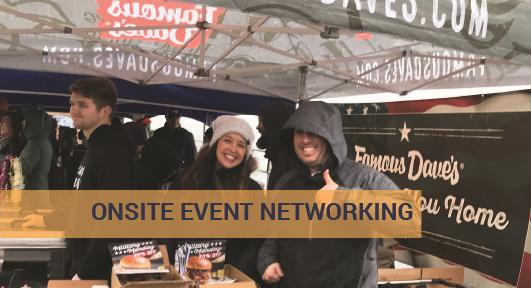 Onsite Event Networking
Available at all Navy Region Northwest Installations
Get face-to-face at events on-base!
Activate your business at MWR events with tables, banners, product sampling, etc. Be a sponsor at great military family events throughout the year, including Halloween, Holiday Tree Lightings, Base Picnics, Fun Runs, etc.
Contact today for the latest event list.
---
Download Brochure
Advertising Assets
Events Available for Sponsorship